Customer Psychology helps you to get what you want from your customers. Whether your goal is to increase revenue, grow market share or to maximise profitability, Customer Psychology can help you.
Latest News
New: Why don't leaders do enough strategy? – Part 2.
In a follow-up from the article on how to be a more strategic leader, here is a second article looking at how to get away from the day job so that you can focus your eye-line where it needs to be…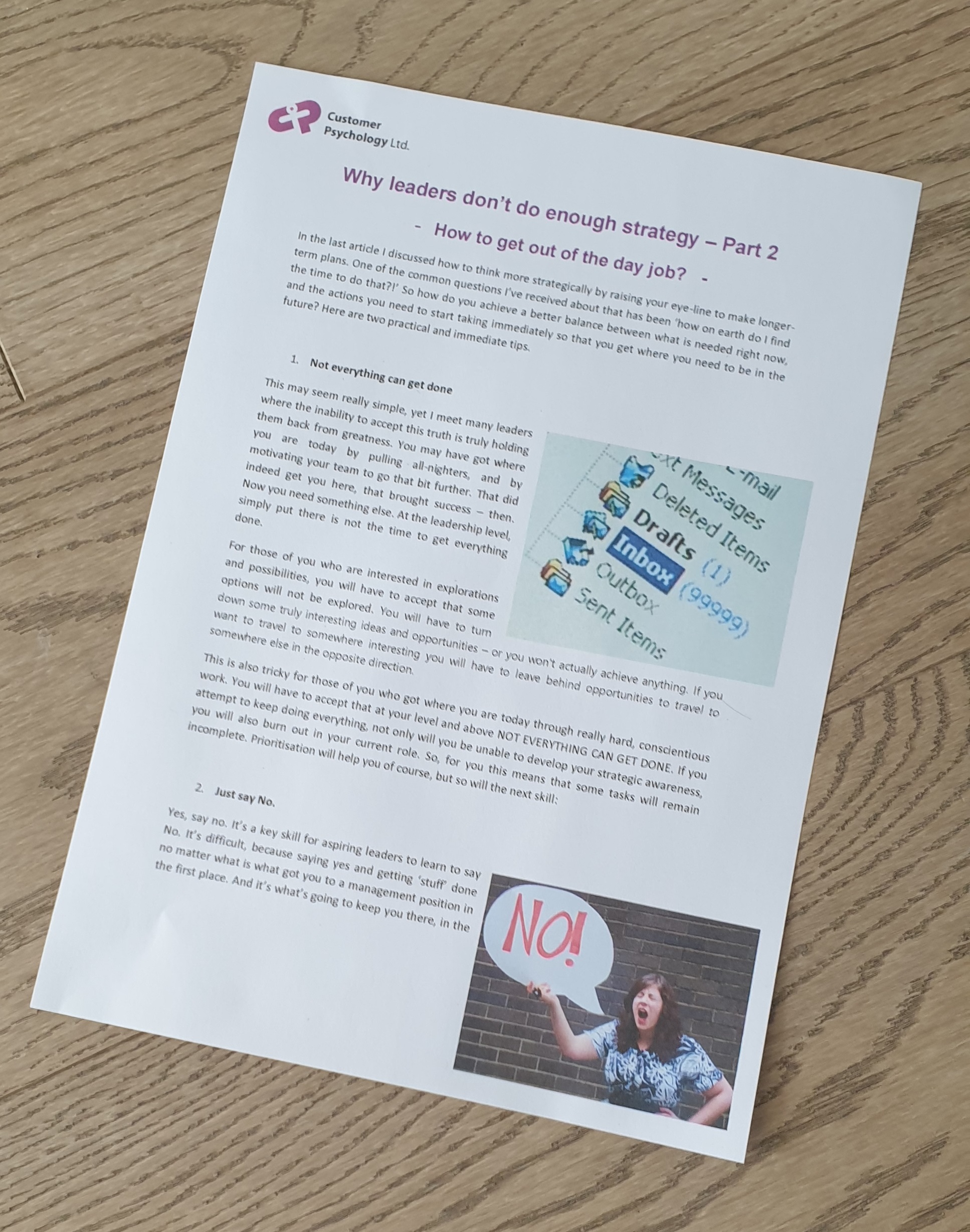 Why don't leaders do enough strategy? Part 1.

Read my article looking at what gets in the way of leaders doing more strategy, and what they can do about it. This article is relevant to anyone who is looking to enhance their leadership, or that of the leaders they work with.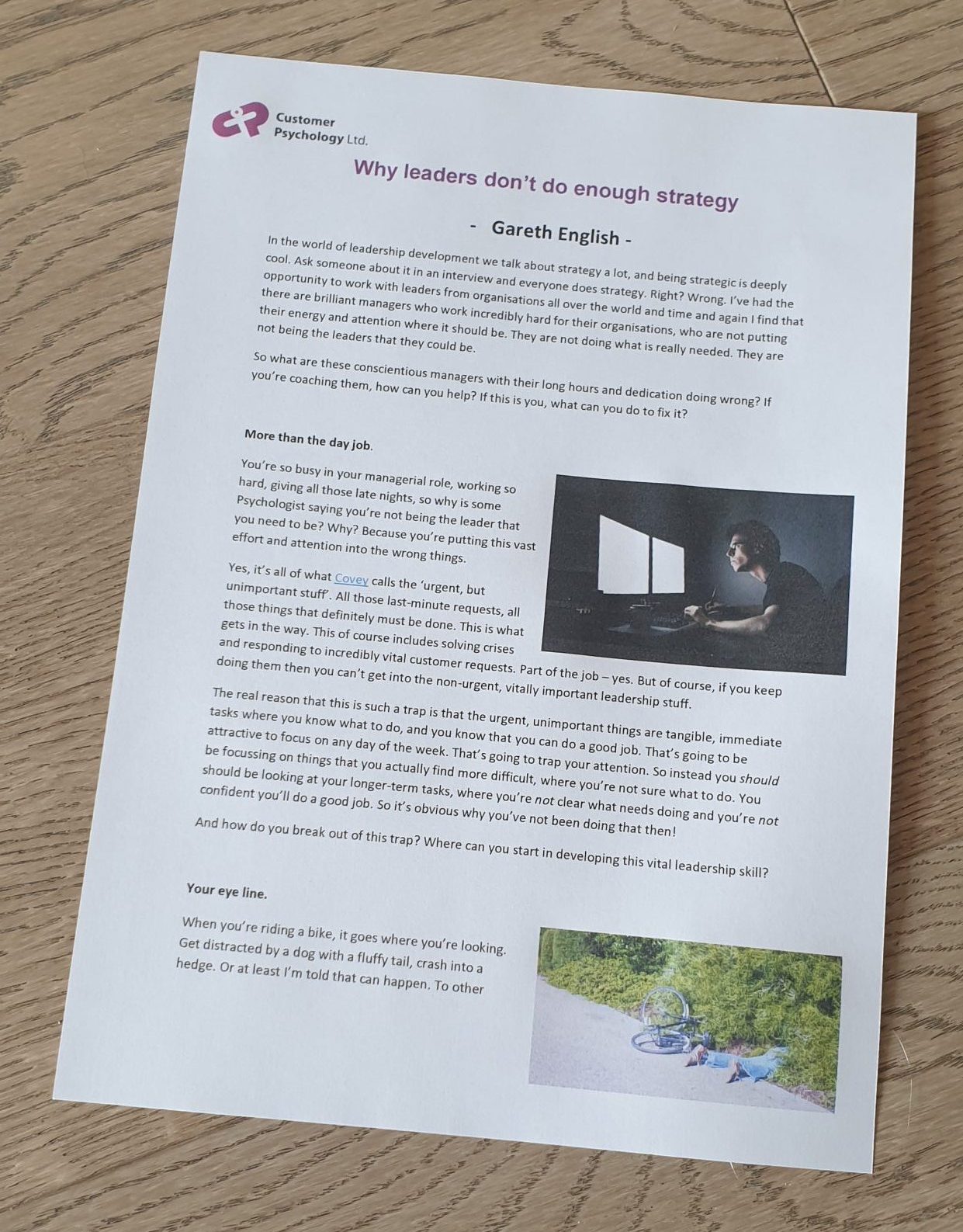 Client Needs
We help clients to address the following needs:
How can I increase customer loyalty?
How can I get more customers?
How can I increase the profit that I achieve from my existing customers?
What do my customers think about the experience of doing business with me?
How well has my sales training worked?
How do I select the right customer service staff?
Read about our key principles ->