Gareth English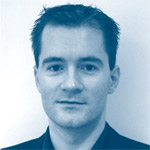 As a business psychologist, Gareth works with clients to support them in understanding why people – staff and customers alike – behave as they do. Gareth supports Customer Psychology's clients in achieving their business objectives by applying his understanding of what really drives people in business.
Gareth has over ten years of experience working with a variety of global organisations and industries, including financial services, motor manufacturers, high-tech start-ups, telecommunications, pharmaceuticals, public sector and professional services.
Prior to co-founding Customer Psychology, Gareth has held a number of senior roles within organisations consulting on a range of organisational requirements including organisational development, top team development and coaching, conflict management, executive and large scale selection and customer experience management.
Gareth has a BSc in Psychology, postgraduate diploma in Applied Psychology, MSc in Organisational Psychology and is a Chartered Psychologist.
Linn Brynildsen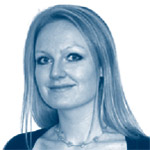 Linn is an expert in supporting leaders to harness the positive emotions of their employees to achieve superb business results. She knows that leveraging the emotional drives of customers and employees allows organisations to achieve higher levels of performance.
She has successfully applied emotional intelligence projects within a range of organisations, including pharmaceutical, financial services and the public sector.
Prior to co-founding Customer Psychology, Linn worked for a number of business psychology consultancy firms where her experience, in both the public and private sectors, includes executive coaching, leadership development and team development programmes, design and delivery of large scale development programmes, and bespoke exercise design at executive level.
Linn has a BSc in Psychology, MSc in Occupational Psychology and is a Chartered Psychologist.